About Premier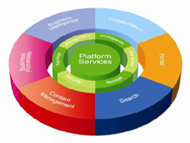 Premier was founded in the early 90's to provide a source of high quality bespoke software solutions. With experienced professionals in both business and technology applications, we have provided the UK and the far east with effective, custom web solutions and software designed to fit exactly with your business needs.
The Premier Approach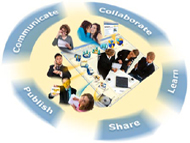 Our approach to your business needs is simple and built on industry Best Practice and Standards.
Our specialisms centre around the Microsoft product range of business and server products, and we have been a Microsoft Partner for several years.
We work with our clients to establish strategic vision before implementing software solutions ensuring that business strategy sets the technology agenda. The company focuses on a number of integrated services, including :
Why Premier
Longevity and stability – Premier was established 22 years ago
Successful deployment and support of over 50 SharePoint, Project Server and bespoke software solutions with varying degrees of diversity and complexity to a range of corporate organisations
Microsoft Partner with gold and silver competencies
Business consultants used to ensure technological solutions delivering maximum business benefit
Extensive case studies and references in our capability in delivering the recommended support package
Team of in-house developers and engineers who have been working together on large scale systems
Extensive, related project management experience
Dedicated account managers with project manager for smooth customer relationship and ease of contact.